Don't Go It Alone for Your 401k Rollover – Let the Professionals at the ASB Financial Office in Ocala, FL, Help You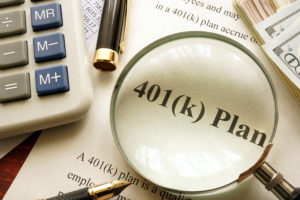 Knowing which options to choose for your 401k rollover may seem like an overwhelming task, but it doesn't have to be. When you turn to the retirement planning professionals at ASB Financial, you'll have access not only to our financial expertise but also to many great investment products from A-rated companies. In fact, we have one of the largest selections of retirement products in the state of Florida. One of our certified agents from our Ocala, Florida, office can meet with you in the convenience of your own home and help you through the entire rollover process, providing friendly and world-class customer service every step of the way.
When an ASB Financial agent meets with you at your Ocala, FL, area home, they will help you figure out the following for your 401k rollover:
Whether you should even roll your 401k into an Individual Retirement Account (IRA) or if it makes more sense to keep your retirement funds with an employer account
If a Traditional or Roth IRA is best for you
Your budget for retirement if you haven't already done so
The investment options that will best help you achieve financial security in retirement and ensure that you don't run out of money
Your agent will also help you take care of placing the request with your employer to roll over your retirement funds from the company 401k to your IRA. Once everything has been taken care of, your agent will be available afterwards to address any questions you may have or help you with any adjustments that need to be made.
For additional information about how we can help you with the 401k rollover process, contact ASB Financial today. We also provide Medicare and life insurance planning services for individuals and households in Ocala and throughout Florida.