Do You Need Assistance with Completing a 401k Rollover? The Professionals at the ASB Financial Office in Tampa, FL, Have You Covered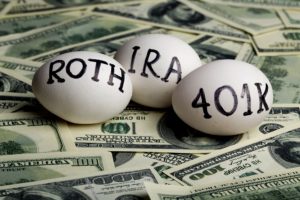 Are you looking to complete a 401k rollover but don't know where to begin? If so, ASB Financial is ready to guide you through the process. We serve customers throughout the Tampa, Florida, area, providing them with our financial planning expertise to help them achieve their retirement goals. We work closely with over 100 companies and have hundreds of products that we offer to our clients, so you can be sure that we have excellent investment options for your retirement funds.
For your convenience, an experienced and professional ASB Financial agent will meet with you at your Tampa, FL, area home to review the 401k rollover process and explain your options. First, he or she will help you determine if rolling over your 401k into an Individual Retirement Account (IRA) is even the best option for you. If doing so is the best course of action, your ASB Financial agent will then help you:
Determine whether you should roll your 401k over into a Traditional or Roth IRA
Contact your employer to place the request to have your 401k funds rolled over into your IRA
Help you decide which investment options will best help you achieve your financial goals and help ensure that you have enough money throughout retirement
Contact ASB Financial today if you would like to get the 401k rollover process started for you or another individual in your Tampa, FL, area household. If you also need help with Medicare or life insurance planning, our licensed professionals are here to help you with that as well.