Let ASB Financial Provide the Final Expense Insurance Guidance Ocala, FL, Residents Like You Require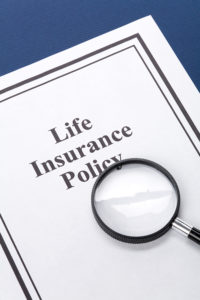 Do you want to make sure that your funeral expenses and even your loved ones are taken care of once you pass away? If so, then investing in a life insurance policy, such as final expense insurance, might be the right path to take. At ASB Financial, we help Ocala, Florida, residents like you understand what final expense insurance is, its importance, and what type they may need, as well as help them select the right one for their financial goals. We offer several first-rate final expense polices from over 100 different companies, so with our guidance, you are virtually guaranteed to find the best one to suit you.
How Do I Become Approved for a Final Expense Life Insurance Policy?
If you are interested in finding out if you qualify for one of our many final expense insurance policies, then one of our agents can help determine that for you. Over the phone or in person at your home in Ocala, FL, our agents will:
Explain what final expense insurance is and how it can used to cover the cost of a funeral or your lost social security income
Conduct an interview and offer a questionnaire
Determine if this type of insurance will meet your needs or budget requirements
Offer several policy options from a number of leading companies
Would you like to cover more than the cost of the burial? Most final expense insurance policies only cover the simple funeral and burial fees, or lost social security income, but we offer other life insurance plans if you want to take care of your mortgage, college tuition expenses, and other costs after passing away. We can offer you single premium life, whole life, term life, and universal life insurances.
Contact ASB Financial today to schedule a meeting with one of our agents at your Ocala, FL, home to discuss final expense insurance policies or other life insurance policies. All of our agents are 2-15 licensed for Health, Life, and other insurance policies, so you can feel confident that they can provide the guidance you need.