Tampa, FL, Residents Can Rely On ASB Financial for Final Expense Insurance Guidance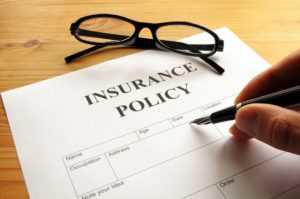 Choosing between final expense insurance policies can be a confusing task. Thankfully, there is ASB Financial to help guide you through the process. We are a retirement planning firm that can help Tampa, Florida, residents like you choose the right final expense insurance policy to ensure that your beneficiaries are financially secure once you pass away. Plus, all of our agents undergo a rigorous training program and are 2-15 licensed for Health, Life, and other insurance policies, so you know your life and that of your loved ones is in good hands.
Assisting You Every Step of the Way
Many people do not realize that even a basic funeral can be very expensive. That is why is so important to have a final expense insurance policy in place so that your loved ones are no saddled with that financial burden. By partnering with ASB Financial, you can find a policy that will fit your budget and needs. We will sent out one of our agents to visit you at your Tampa, FL, home, where they will:
Educate you on the importance of this type of insurance
Learn what you would like covered by your final expense policy after you pass away
Review the best polices to fit your needs from over 100 different companies
Yet, final expense insurance policies often only cover the cost of the funeral and burial. If you believe you might require additional life insurance  coverage, then our agent can help you decide if our term life, universal life, whole life, and single premium life insurance policies are right for your needs, whether that's covering college tuition, mortgage payments, long-term care for family members, or other expenses.
Are you ready to invest in final expense insurance or another life insurance policy plan? If so, then contact ASB Financial, and we will send out one of our agents to review all of our life insurance information at your Tampa, FL, home. And, be sure to ask how our final expense insurance can also be used to replace your lost social security income.