How Do You Change Careers into Insurance Sales in Daytona Beach, FL?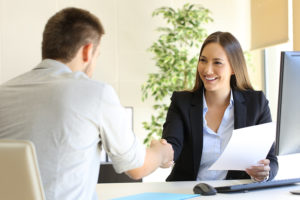 Are you thinking about transitioning into an insurance sales career in the Daytona Beach, Florida, area? If so, the first step is to see what positions are available to you. To make the transition as easy as possible, you'll want to find a reputable company that invests in and takes the time to train its sales associates. Many companies don't offer training and mentoring to their new sales representatives, resulting in a large majority of new associates dropping out within the first year. With the right company, however, you'll significantly reduce the likelihood of this happening and instead set yourself up for a successful career.
Whether you successfully transition into insurance sales career will also depend on your own motivation and drive to develop your skills. Having a sales background is helpful, but not necessary. If you want to succeed at insurance sales, it helps to be:
Entrepreneurial
Self-disciplined and a good time manager
Hardworking
Driven to succeed
Good at network building and maintaining relationships
A fantastic communicator and friendly
Once you've found a company that's a good fit for you and secured a sales associate position, you'll want to take full advantage of the education and training programs your new employer provides. Relying on the mentor opportunities will help you overcome any difficulties you may encounter when first starting off. You'll also want to quickly acquire any necessary licenses so that you can begin making money and get your career off the ground as quickly as possible.
ASB Financial is a great company to choose for your transition into an insurance sales career. A sales position with us offers uncapped earning potential, and we'll provide you with the training and mentorship you need to be successful. Contact us today to schedule an interview at our Daytona Beach, FL, office and take the first steps toward launching your new career.