Insurance Agent Jobs for Success-Driven Individuals in the Daytona Beach, FL, Area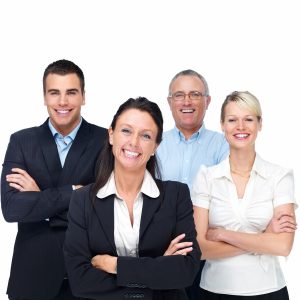 Insurance agent jobs are available in Daytona Beach, Florida, at ASB Financial for individuals who want to build an amazing career. We're a company where people who have a strong desire to succeed and an entrepreneurial spirit can thrive, and we only require that candidates for our available sales representative jobs have a high school diploma. If you are hungry for success and have excellent time management skills, as well as the ability to communicate effectively and build relationships, we want you to become part of our team.
Securing one of the insurance agent jobs at our office in Daytona Beach, FL, will enable you to enjoy:
Professional and personalized training – No previous experience in sales representative jobs is necessary to work for our company. We'll help transform you into a qualified insurance agent with our outstanding training and education program. You'll become 2-15 licensed to sell life insurance, health insurance, and annuity products, and we'll provide you with one-on-one mentoring to help you reach your full potential.
Uncapped earning potential – The sky's the limit when you accept one of our sales representative jobs. Your overall income potential will be directly tied to how hard and how smart you work, and those with a good work ethic typically tend to perform the best.
Long-term career growth opportunities – Not only can you have a fulfilling career as an agent at ASB Financial, but you also may have the opportunity to begin a management track and eventually run your own office and team.
Best of all, those joining our team in one of our insurance agent jobs can make a real difference in the lives of others. Representatives of our company help our clients with everything from their health to their wealth.
If you would like to speak with us and learn more about the openings we have for our insurance agent jobs in the Daytona Beach, FL, area, contact ASB Financial today.