The ASB Financial Insurance Agent Jobs Available in Gainesville, FL, Can Give You the Career of Your Dreams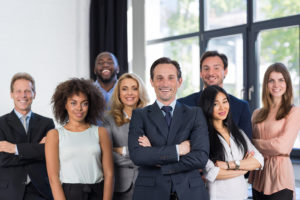 While there may be many insurance agents jobs listed for the Gainesville, Florida, area, none compare to the opportunities available at ASB Financial. We're looking to hire entrepreneurial and driven individuals who are ready to help our customers work toward financial independence by planning for the best retirement possible. With us, you'll embark on a rewarding career that will not only allow you to improve people's lives but will also provide the opportunity for virtually unlimited growth and an uncapped earning potential.
You don't have to worry about lack of experience when applying for the insurance agent jobs available at the ASB Financial office in Gainesville, FL. All you need is a high school diploma. Nearly all who come on board for our sales representative jobs have never worked in the insurance industry, and we'll provide everything you need to start and grow your career, including:
Training and education programs to prepare you for the 2-15 Life, Health, and Annuities license exam and working in the field
Personalized mentoring from the very beginning and throughout your career that will help you reach your full potential
Opportunities that gear you toward becoming a manager of your own office and team
If you're interested in one of our sales representative jobs, we only ask that you have an amazing work ethic, a can-do, positive attitude, and good time management skills. With these skills and a passion to succeed, one of our sales representative jobs will take you places you never thought possible.
To embark on your new career with one of our insurance agent jobs at our Gainesville, FL, office, contact ASB Financial today.