Insurance Agent Jobs Available in the Ocala, FL, Area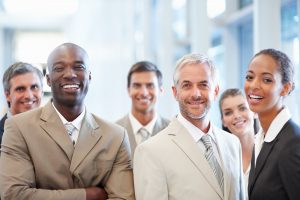 ASB Financial offers fulfilling insurance agent jobs to dedicated, hard-working individuals in the Ocala, Florida, area who want a career that rewards strong performance. We are a company of retirement planning experts that helps individuals with everything from their health to their wealth. Using our expertise and access to one of the largest selections of life insurance, health insurance, and annuity products in the Sunshine State, we assist people with choosing appropriate Medicare coverage, maintaining their financial independence, legacy planning, and making sure they don't outlive their money. If you want a rewarding career with huge growth potential that will also give you the opportunity to improve people's lives, strongly consider one of the sales representative jobs available at ASB Financial.
It doesn't matter if you've worked other insurance agent jobs before or not. ASB Financial has a comprehensive training program that will provide the education and one-on-one mentoring you need to have a successful career as an insurance agent. Ideal candidates for sales representative jobs working out of our Ocala, FL, office, should have:
A positive attitude
Integrity
A strong entrepreneurial drive
Good time management skills
Solid communication skills
At least a high school diploma
Working as an ASB Financial insurance agent isn't like other sales jobs. It's a long-term career that can take you places you never thought possible. Becoming an agent at ASB Financial is just like owning your own business because the biggest determiners of your income are how smart and how hard you work. All of our salespeople enjoy an uncapped earning potential and a flexible work schedule. There is also a lot of room for growth, including the opportunity to embark on a management track and become the manager of your own team and office. What's more, when accepting one of our sales representative jobs, you'll receive the training necessary to become a licensed professional who can sell life insurance, health insurance, and annuity products.
If you're a true go-getter and would like to learn more about ASB Financial's available insurance agent jobs, contact us today. We can meet with you at our Ocala, FL, office to discuss your new career.