Insurance Agents Jobs from ASB Financial for Ambitious and Hardworking Jobseekers in the Sanford, FL, Area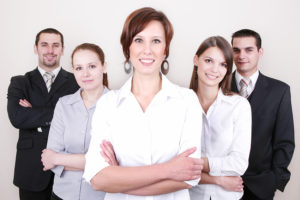 Are you checking the Internet for insurance agent jobs in and around Sanford, Florida? If so, you've come to the right place. At ASB Financial, we're always looking for driven and success-hungry individuals who want to both build an amazing career and improve people's lives by providing financial security, especially during retirement. Our sales representative jobs offer the opportunity to start a career path that will take you places you never thought possible and to have an uncapped earning potential.
We're ready to hire the right people for our insurance agent jobs at our Sanford, FL, office. No experience from previous sales representative jobs is necessary. We're only looking for individuals who have:
A high school diploma
Good time management skills
Excellent communication and interpersonal skills
The passion and mindset of an entrepreneur
A good attitude and work ethic
Once you're onboard, you'll partake in our training and education to learn about our products and services as well as prepare for the 2-15 Life, Health, and Annuities license exam. We'll also assign you a mentor, who will help provide the guidance you need to achieve your goals. If you're someone who also would like to run his or her own office someday, we have a management track as well. What's more, you can be sure that you'll be working with one of the best companies in the industry as we have one of the largest product offers from top healthcare and financial providers.
Contact ASB Financial today if you would like to speak with us about the insurance agent jobs we have open at our Sanford, FL, office.