ASB Financial Offers a Wide Selection of Life Insurance Policy Options to Daytona, FL, Residents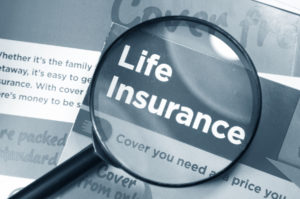 The time has come to look for a life insurance policy. But, where do you start? If you live in the Daytona, Florida, area, then there is virtually no shortage of policy options to choose from, which can make the process of selecting one both a daunting and difficult task. Thankfully, ASB Financial is here to help. We simplify the process by helping you understand the life insurance options that might be right for you from our more than 100 life insurance carriers available. And, all of our agents are certified with a 2-15 Health & Life license and undergo rigorous training, so you can remain confident that they can provide you with the help and guidance that you need.
Our Life Insurance Policy Options
Choosing a life insurance policy is an excellent way to plan for your family's future. And, ASB Financial has just what you need to protect your dependents. At your home in Daytona, FL, our experienced and professional agents will take the time to learn about your goals for your finances after you pass away and educate you on how life insurance works. They will then present options to meet your needs, whether you just want to cover burial expenses, set aside money for college tuition and mortgage payments, or want to use it as a high-growth savings vehicle. We offer many different polices to choose from, including:
Term life
Whole life
Final expense
Universal life
Single premium life
And more
Help With an Existing Policy
Do you already have an existing policy in place? That isn't a problem for us. Our agents will review your existing policy with you and determine if it is the right fit or if you should take out a new one. We may also be able to reduce the premiums you pay for your existing policy.
Contact ASB Financial today to learn more about taking out a life insurance policy and how we can help you through the process. We are happy to help all residents of the Daytona, FL, area.