ASB Financial Offers an Unmatched Life Insurance Selection for Individuals in Tampa & throughout Florida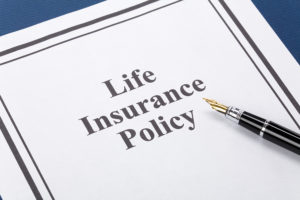 You may be searching for a life insurance policy that will protect your dependents but may also be overwhelmed by the sheer number of different polices available. There are also many different factors to consider when choosing a policy, such as whether it will be used to just cover costs or also be used as a savings vehicle. For assistance with choosing the right policy for your needs, look to the financial planning experts at ASB Financial. We serve countless clients in Tampa and throughout the Sunshine State, helping them with everything from their health to their wealth.
Excellent Life Insurance Policies from Top Providers
With ASB Financial, you'll have access to life insurance policies from more than one hundred companies, and we offer whole life, universal life, term life, final expense, single premium life, and many other policy types. To help you sort through your choices and reach a final decision, an ASB Financial agent will meet with you at your Tampa area residence and learn about how you would like to protect your dependents. Even if you already have an existing policy, your agent can still help you. He or she can review your policy with you and clarify any confusions you may have about it. Then, your agent will help you determine if you can get the same or better type of coverage for a lower price or even lower the premiums of your existing policy.
You can trust in the expertise of your agent as well since all ASB Financial agents must earn a 2-15 Health & Life License before meeting with clients. They all must also undergo our rigorous training so that they know best practices and can provide world-class customer service for every client.
Take the first steps toward ensuring your dependents are financially secure and contact ASB Financial today to learn more about our first-rate life insurance policies. We'll be happy to schedule a consultation at your residence in the Tampa area.