ASB Financial Provides Free Medicare Coverage Reviews for Individuals and Households in the Gainesville, FL, Area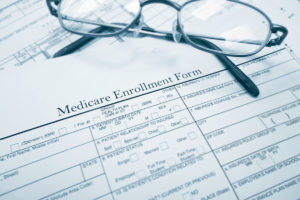 Are you unsure if you're receiving the full benefits of Medicare coverage? Would you like a trained professional to conduct a review of your current Medicare plan? If so, ASB Financial is the only name you need to know. We are comprehensive retirement experts who serve individuals and households in Gainesville and throughout Florida, helping them with everything from their health to their wealth. Medicare is much more complex than many people realize, and during your complimentary Medicare review, we'll make sure that you have a thorough understanding of your current Medicare coverage and determine if it's the best type for you.
Your Medicare coverage will be in good hands with one of our agents. All of them have a thorough understanding of Medicare parts A, B, C, and D, and they are 2-15 licensed for Health, Life, and Annuities and are Medicare Advantage certified. During your Medicare review at your Gainesville, FL, area home, an agent will:
Learn about your personal healthcare needs as well as your budget
Check which doctors you see and how frequently you visit them
Conduct a prescription cost analysis and check if you can acquire your medications at better prices
Review the other doctors available in your network
If your current Medicare coverage isn't the best it could be, your agent will be happy to set you up with better coverage. We have access to products and plans from hundreds of companies, including many of the state's major health carriers – a selection you won't find with any other firm. With this many options available, you can trust that your Medicare plan will be optimized to lower your health costs and provide you with the best healthcare possible.
To schedule a review of your Medicare coverage with one of our knowledgeable agents at your Gainesville, FL, area residence, contact ASB Financial today.
Disclaimer: Neither ASB Financial, nor its agents, are connected with or endorsed by the United States government or the federal Medicare program.