Choose the Medicare Insurance Agents at the ASB Financial in Ocala, FL, for First-Rate Healthcare Options & Professional Service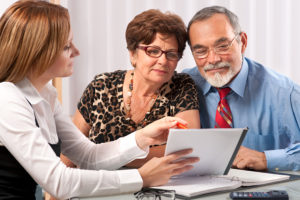 At ASB Financial, we have a whole team of Medicare insurance agents at our Ocala, Florida, office who are ready to help you find the right plan for your unique health and budgetary needs. Many individuals don't realize how complex Medicare can be. That's why one of our agents will first meet with you to review an existing plan you may already have and explain your options. After you meet with one of our Medicare insurance agents, we guarantee you'll have a thorough understanding of Medicare and will feel in control of your healthcare.
ASB Financial Medicare insurance agents will also help you select a new plan or update the existing one for you and your household in or around Ocala, FL, area. You can be sure that you'll receive the best plan possible because:
We work with most major healthcare carriers, allowing us to pull options from not one but many of the best providers.
Your plan will take into account the doctors you see, how often you visit a doctor, what you need for medication and prescriptions, where you will receive your healthcare, and whether you need referrals for certain treatments.
We'll review and update your plan annually or as needed to ensure it remains the most relevant and cost-effective plan for you.
What's more, your agent will always be available if you have any questions about your plan. You can trust that our agents have a deep understanding of Medicare as well because they have all undergone our rigorous training programs and have earned their 2-15 Life, Health, and Annuities license.
If you would like to hire one of our Medicare insurance agents to develop a better understanding of Medicare and select the best plan for you and your household in the Ocala, FL, area, contact ASB Financial today.
Disclaimer: Neither ASB Financial, nor its agents, are connected with or endorsed by the United States government or the federal Medicare program.