The Medicare Insurance Agents Serving the Tampa, FL, Area That You Can Trust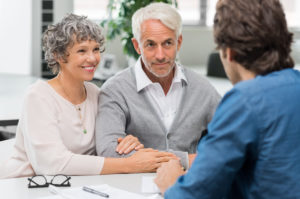 Finding Medicare insurance agents in the Tampa, Florida, area with a professional understanding of Medicare won't be difficult once you learn about ASB Financial. Our company has become one of the top retirement planning firms in the Sunshine State by always going above and beyond for every customer and helping our customers with everything from their health to their wealth. With us, you'll receive a personalized Medicare plan that takes into account your budget, the doctors you see, your medications, your individual healthcare needs, and how often you visit your doctors.
When you hire one of the Medicare insurance agents at the ASB Financial office in Tampa, FL, you can expect:
Friendly and professional service throughout, including easy communication with your agent whenever you need assistance
To develop an understanding of Medicare and its intricacies as your agent – who has earned an 2-15 Life, Health, and Annuities license – will educate you about the different plans and options
Access to many top-of-the-line plan options because we work with most major health care providers, which will allow you to have a plan that suits your specific needs
Assistance with the annual renewal process and with adjusting your plan when necessary to keep it up to date with your changing needs and lifestyle
We also offer incidental insurance that covers out-of-pocket expenses for catastrophic injury or illness that's not covered by Medicare. One of our Medicare insurance agents will be happy to review your options for this type of insurance, and it's the perfect way to close any gaps in your Medicare plan. It can also be purchased for just specific items, so you don't have to buy entire packages, making it easier to afford.
To make understanding Medicare and choosing a plan easy, call ASB Financial today. One of our Medicare insurance agents will be happy to meet with you at your home in Tampa, FL, or a neighboring city.
Disclaimer: Neither ASB Financial, nor its agents, are connected with or endorsed by the United States government or the federal Medicare program.