Turn to ASB Financial For Medicare Part D Enrollment Assistance in Palm Beach, FL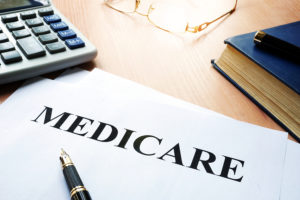 Take control of your health care by reaching out to the experts at ASB Financial. We offer the assistance you need to better understand your Medicare Part D plan, as well as help you find a more affordable option. Our team has been expertly serving the Palm Beach, Florida, area for years and is always ready and willing to help you better understand your insurance coverage. And, you can trust that we have the expertise to provide the guidance you need, as we have a deep understanding of how Medicare works, and all of our agents undergo rigorous training and are 2-15 licensed for Health, Life, and Annuities, as well as Medicare Advantage certified.
Understanding Medicare Part D
Not sure if your current Medicare Part D plan is right for you? Not a problem. A helpful agent will meet with you at your residence in Palm Beach, FL, to discuss your options and explain all of the benefits and costs. During the evaluation, he or she will ask about:
Your budget for your retirement plan
The pharmacy that you frequent
The prescriptions you are taking and what you require
Your current health care needs
By partnering with ASB Financial, you will also never have to settle on one health care carrier. We work with most major health carriers in Florida and will run all of your prescriptions through our database to determine which carrier and plan will be the most affordable for you and will cover all of your prescription drug needs.
To learn more about ASB Financial or to schedule a meeting with one of our health care professional at your home in Palm Beach, FL, to start the Medicare Part D enrollment process, contact us today.
Disclaimer: Neither ASB Financial, nor its agents, are connected with or endorsed by the United States government or the federal Medicare program.