For Medicare Part D Enrollment Assistance, Individuals and Households in the Tampa, FL, Area Trust ASB Financial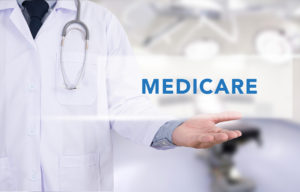 Enrolling in Medicare Part D won't be a confusing and time-consuming process with ASB Financial at your side. We've become a trusted name in the Tampa, Florida, area for assistance with Medicare enrollment because we both have a deep understanding of how Medicare works and offer first rate plans from some of the best companies and carriers. Individuals love working with us because we're always friendly and professional, and we'll go the extra mile to ensure you receive the prescription drug coverage that's right for you.
Any agent that we send to your Tampa, FL, area residence will be 2-15 licensed for Health, Life, and Annuities and Medicare Advantage certified, so you can trust he or she is an expert. You can also expect him or her to:
Take the time to learn about you prescription drug coverage needs
Review the many plans we offer so that you can make an informed choice and have a full picture of the options available to you
Find you the Medicare Part D that's best for both your budget and healthcare needs
Provide continued assistance and guidance after you select your plan, as your agent will always be available to answer questions and meet with you yearly for the review process
For additional information on how ASB Financial assists individuals in Tampa and the rest of Florida with enrolling in Medicare Part D, contact us today. Our agents will be happy to conduct a review of the rest of your Medicare plan or help you through the process of signing up for Medicare Parts A and B.
Disclaimer: Neither ASB Financial, nor its agents, are connected with or endorsed by the United States government or the federal Medicare program.