The Retirement Planning Experts Serving Individuals and Households in Gainesville and throughout Florida – ASB Financial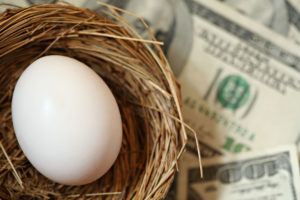 If you feel overwhelmed with the entire retirement planning process, you don't have to go it alone. ASB Financial is here to help you ensure that you have the healthcare and funds you need to enjoy a comfortable retirement. We have an office right here in Gainesville, Florida, and one of our agents can meet with you in the convenience of your own home to begin the planning process. All of our agents are trained and have professional certifications such as the 2-15 Health & Life License, so you can have faith that they will know how to help you achieve your retirement goals.
For your retirement planning, your ASB Financial agent can help you in the following areas:
Medicare – Your agent will meet with you to complete an assessment and learn about your budget, the doctors you see, your prescriptions, your individual healthcare needs, and how often you visit a doctor. They will then help you find the best options for your Medicare coverage.
Life insurance – If you would like a life insurance plan to help ensure that your family or any dependents are taken care of after you pass away, we have many options for you, including term, universal life, whole life, single premium life, and final expense.
Financials – We do everything from 401k rollovers to providing fixed-indexed annuities and income-guarantee annuities to help our customers conserve and protect their nest eggs and receive an income for life during retirement.
Incidentals – We also offer incidental insurance to fill in any gaps left behind by Medicare. This includes providing coverage for catastrophic injury.
With ASB Financial, you'll also have access to the best products available for individuals and households in the Gainesville area. That's because we work closely with more than 100 companies and offer more than one thousand products. No other retirement planning companies in Florida can offer you a product selection like this.
Don't wait any longer to get the retirement planning assistance that you need. Contact ASB Financial to set up an appointment with one of our professional agents at your Gainesville, FL, area residence.
Disclaimer: Neither ASB Financial, nor its agents, are connected with or endorsed by the United States government or the federal Medicare program.