Someone You Should Know
Feb 18, 2021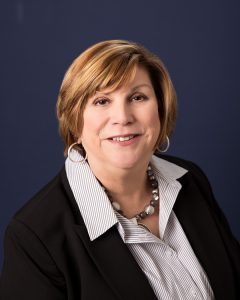 Paulette

 has been a force in Ormond beach since 2010!
With her strong leadership skills and her desire to teach, she has not only become a mentor, but an example of consistency and focus for her team. We are grateful to have Paulette as a part of the ASB family!
Please read 

Paulette

's story below.
…..
Almost 11 years ago, I walked in for a career briefing and have never looked back.
I received an invitation to a career briefing. I accepted the invite, but was to begin a new job later that day that I didn't want to go to. After saying yes, I began to wonder why did I say yes? I realized I had been praying about this and decided to go. I went and it changed my life! I never went to that job and have not looked back.
I was born and raised in West Virginia and moved to Florida in 1983 because of my husbands work. My parents and eventually my mother-in-law moved to Florida. We eventually became caregivers, first for my parents and then for my Mother and Mother-in-law (in our home for over 5 years).
I realized I didn't completely understand Medicare and Drug Plans and knew there had to be many others just like me. I wanted to educate as many as possible. Education became my platform and I started Medicare workshops in our office. I learned quickly we can help people beyond Medicare and how important a responsibility we have to assist our clients in the best possible way.
One of the things I have learned about being in the "Helping People" industry, is that you always move forward in your career. Never, never have a backup plan in case this doesn't work out. If you do, you will not be focusing completely. You are cheating yourself and your clients. Follow the proven systems and you will have success. ASB has given us the greatest systems and support imaginable. It makes my job so much easier.
That day almost 11 years ago, changed my life and the life of my family. It let me care for my mother until she passed 5 years ago and let me continue my career journey. It opened an opportunity for my husband to join the business over 4 years ago. Thank you for the journey!
-Paulette Reed