Someone You Should Know
Apr 05, 2021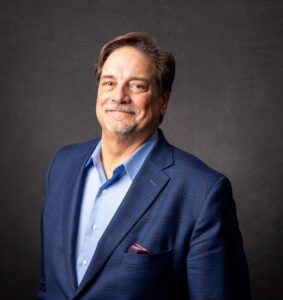 Frank Leto is considered the "Foundation" of the Tampa office. His value not only shines as a new agent developer, but as a reliable friend and mentor to all. His resilience, perseverance, and simple values are shown in everything he does!
Please read Frank's story below.
               Family and helping families have always been a number one priority for me. I was originally in the Financial Services business over 25 years ago, Insurance and Securities licensed. After several years in the business, I transitioned into the Real Estate business arena. Retiring at age 51, I was able to achieve one of my life's dreams to become a professional fisherman. I fished the professional Red Fish Tour Circuit with my son, who is a First Responder Combat Fire Fighter. We were fortunate enough to be fully sponsored and very successful for 7 years, winning multiple tournaments, championships as well as Team of the Year awards. With professional fishing checked off my bucket list, I still felt the need to serve people and be productive.
Fortunately for me, I received a call one Sunday night from Frank DeJiulio, my regional manager, asking me to come in on Monday morning for an interview. The rest is history.  I am currently in my fifth year with ASB Financial as a unit manager in our Tampa, Florida office and enjoying every minute of it. American Senior Benefits has changed my life and that of my family for the better. To have the ability to help people providing the right programs to protect them and secure their financial future as well as their family, is exactly what I will do for the rest of my life. All the while making friends and forming long term relationships with my clients.
Unlike other businesses in America today battling the COVID 19 crisis, our overall numbers continue to improve. The healthcare crisis has prioritized our clients' future healthcare, and I believe our company provides the best career opportunity in America today. This both from a career, and a client services stand point. Once we are in a home with our book of products, we can change people's lives for the better. By serving all their needs from their health to their wealth, we can achieve sound financial planning for them as well as their families, now and in the future.
I always say plan your work and work your plan. Always know your dials to contact ratios and contact ratios to appointments set ratios. Continue to work on and refine the process.  There is no guess work in planning your commission earned when you book your appointments for the full week. You can set your realistic income goals based on the number of appointments seen each week and you will achieve your numbers on a consistent basis building a very successful career. Plan your work and work your plan and the sky is the limit with American Senior Benefits.
-Frank Leto