Someone You Should Know
Aug 23, 2021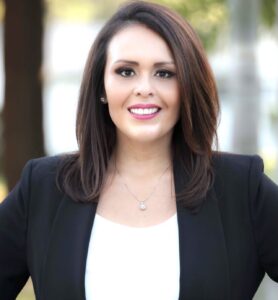 With her work ethic rooted deep in West Texas, and a passion for helping others, Roxanne Theodoropoulos focuses on successfully growing and protecting the wealth of her clients.
Please read Roxanne's story below!
I grew-up working 12-hour-days, 6-days-a-week, as a child in the cotton fields of West Texas. This developed my love of wanting to create financial peace for myself and others. I graduated from Texas Tech University with my bachelor's in Financial Planning and became a Certified Financial Planner. For over 14 years, I've been helping families create and grow wealth, protect and preserve that wealth, and then transfer that wealth to future generations in the most tax advantageous way possible.
My success is based on my strategic approach toward investing and retirement planning combined with my passion towards helping others.
Choosing to work with ASB Financial is absolutely the best career decision I have ever made. I am free to always do what is in the client's best interest. I am not limited as to what solutions I can bring to my clients. My colleagues and my clients are my family. I wake up full of gratitude every day, excited to make a difference. I have a team that supports me and pushes me to be my best!
This is a relationship business. I have been able to be there for my clients from the birth of a new child to helping them transition into a Long-Term Care facility. With Covid 19 I've learned that we cannot be complacent, and we must plan for all of life's uncertainties.
My motto for this year is Believe. I believe in our mission of leaving every home better off than before they meet with me. I get confirmation of this daily when clients let me know how grateful and empowered they feel after our meeting.
-Roxanne Theodoropoulos