Need to Rollover Your 401k? Let the Professionals at ASB Financial in Palm Beach, FL, Help You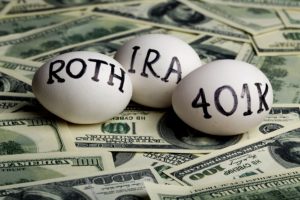 It is important to know your options when you are ready for your 401k rollover. Thankfully, ASB Financial can help with that task. We are retirement planning professionals, helping individuals all over the Palm Beach, Florida, area feel comfortable and secure in their retirement plans. We offer investment products from A-rated companies, all of which are safe-money options and are guaranteed to never lose a penny. And, you will have the opportunity to select from over 100 different companies. Plus, our certified argents will meet with you to discuss your 401k rollover opportunities and guide you through the entire process, addressing any questions or concerns you may have.
How Our Agents Can Best Help You
When you are ready to learn all about rolling over your 401k with the help of our experienced agents, an ASB Financial agent will meet with you at your Palm Beach, FL, home to discuss your options. They will decide if a 401k rollover into an Individual Retirement Account (IRA) is the right course of action for you or if you should keep your retirement fund elsewhere. If an IRA makes sense for you, then our agents will:
Help you determine what type of account is right for you from various options, such as uncapped index growth to guaranteed lifetime income
Assist you in requesting a 401k rollover from your employer
Aid you in determining your budget for retirement and which investment options will help you achieve your financial goals, so you have enough money through retirement
When you partner with ASB Financial, our world-class service does not end once your 401k has been rolled over. Our agents will be available after the process to answer any further questions you might have and aid you if you want to make any adjustments.
Are you ready to get the process started? Contact ASB Financial today to learn more about how we can help you with the 401k rollover process. We are also proud to offer life insurance planning and Medicare services for those in need in Palm Beach, FL.