Get All the Retirement Planning Services You Need for Your Household in the Palm Beach Area with ASB Financial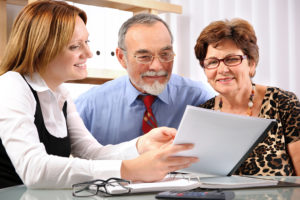 Planning for your retirement can be an overwhelming process that has many different parts. Figuring out how everything is supposed to fit together so that all your needs are accounted for can be a challenge. To help make the process easier for yourself, consider hiring the retirement planning experts at ASB Financial. We serve countless satisfied individuals and households in Palm Beach and throughout the Sunshine State, and we have a trained and licensed agent waiting to help you begin planning.
Have All Your Bases Covered for Retirement
Your ASB Financial agent will meet with you at your Palm Beach area home to conduct the retirement planning process for your convenience. He or she will go over everything from your Medicare plan to your retirement funds to your life insurance policy. For Medicare, we can educate you about all the different options available and help you construct a plan that takes into account your budget, your individual healthcare needs, the doctors you see, the prescriptions you take, and how often you visit a doctor. We also have several different life insurance policy options available – such as term life, whole life, and universal life – we'll help you select the best one for your needs. And when it comes to protecting your nest egg, we have no-loss investments such as fixed-indexed annuities and income guarantee annuities that will ensure that you have enough income to comfortably live during retirement.
You can be sure that you're getting the best financial and health insurance products when you choose ASB Financial. Our company takes pride in offering literally thousands of products from over 100 leading providers, including major health carriers in the state. With this big of a selection, you don't need to look anywhere else and are sure to get exactly what you need to have a wonderful retirement.
Contact ASB Financial today if you would like to schedule a consultation at your Palm Beach area home and begin planning for your retirement.