Interested in Setting Up an Annuity? The Retirement Experts at the ASB Financial Office in Daytona Beach Can Help You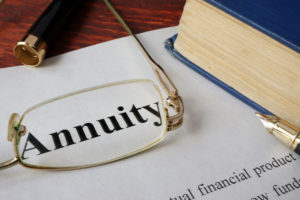 If you're planning how you will safely grow and use your retirement funds, you'll want to find ways to ensure your nest egg lasts for the duration of your retirement. That's where an annuity comes in. These investment accounts can protect the money you've worked so hard to earn and provide a stable and regular income during your retirement years in the Daytona Beach area. At ASB Financial, we have a variety of wonderful annuity options waiting for you, and we'll be happy to help you chose the best one for your lifestyle and retirement goals.
Enjoy a Steady, Dependable Income Stream for Your Retirement
ASB Financial has made a name for itself as a leading retirement planning firm by providing top-of-the-line financial products from name brand companies for our customers. For annuities, we offer both Fixed-Indexed Annuities and Income Guarantee Annuities, which we call our Safe Money options because they're secure, no-loss investments. They're also tax-deferred, so your money can grow tax free. With either annuity type, you can look forward to receiving a regular check during your retirement that can be used for income, long-term care, and other purposes.
First-Rate Customer Service Every Step of the Way
An ASB Financial agent will meet with you at your Daytona Beach area residence and take the time to learn about your retirement goals. His or her primary objective will be to figure out how much money you'll need to put in an annuity to ensure that you don't outlive your money. You can have faith in the expertise of your agent as well because he or she will have a 2-15 Health, Life & Annuities License and have undergone extensive training.
To schedule a consultation at your home in the Daytona Beach area and learn more about our annuity options, contact ASB Financial today.