An Annuity from ASB Financial Will Help Provide for a Comfortable Retirement for Your Household in the Ocala Area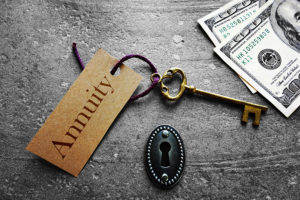 Are you concerned about outliving the money you've saved for retirement? If so, the retirement experts at ASB Financial can help you make sure that doesn't happen. We will accomplish this by setting you up with a fixed-indexed or income guarantee annuity and providing professional retirement planning services. With either of these investment options, you will put your nest egg into a safe and secure vehicle that will serve as a self-created pension fund, providing you with a regular income throughout retirement. Plus, these annuities are tax-deferred, so your money can grow tax free until you're ready to begin collecting it.
A Selection of Products & Level of Professional You Won't Find Anywhere Else
Why should you choose ASB Financial over other retirement planning firms for an annuity and retirement planning services? With us, you can expect:
A trained and licensed agent – At ASB Financial, we only send trained agents who have earned their 2-15 Health, Life & Annuities License to serve customers. In fact, we train our agents better than other firms. Yours will visit you at your Ocala area home and take the time to get the full picture of your financial situation and retirement goals.
Unrivaled product selection – Your agent will also review the excellent annuity options that we have available for you. Our company has an unmatched selection of high-quality financial products as we partner with nearly one hundred other companies. No other firm in the area can match our production selection.
A solid retirement plan – Once your agent has learned about your goals, he or she will help you select the annuity that will best ensure you don't outlive your retirement money and you enjoy a comfortable retirement.
Don't wait any longer to secure your retirement. Contact ASB Financial today to get started with opening your annuity account. When you call, be sure to ask about the other retirement planning services we provide for individuals and households in the Ocala area, such as Medicare planning.