For Help Setting Up an Annuity, Turn to the Experts in Palm Beach, FL – ASB Financial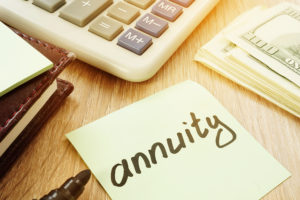 Everyone wants to feel secure going into retirement. However, many people outlive their retirement funds and are forced to find other means of revenue. Yet, there is a way to ensure that your nest egg is enough to last for the duration of your retirement – an annuity. At ASB Financial, we can help you, and all Palm Beach, Florida, residents, set up one of these investment accounts so that your hard earned money is protected. You will receive a stable income throughout your entire retirement, so you can live comfortably and happily.
The Annuity Options Available to You
At ASB Financial, we offer annuity options from more than 100 reputable companies from which you can choose. One of our agents, who will have a 2-15 Health, Life & Annuities license so that they can provide the very best service, will meet with you in your Palm Beach, FL, home and take the time to learn about how you dream to enjoy your retirement and how much money you will need. They will then be able to recommend the right option for you and how much you should put in an annuity, so that you do not live beyond your means and outlive your money.
We offer two different types of annuities, Fixed-Indexed Annuities and Income Guarantee Annuities, which are both safe ways to store your money, as they are secure, no-loss investments. They are also tax-deferred, so your money can grow free of tax, and you never lose out on precious income. No matter which option you choose, you will receive a steady income and regular checks throughout your retirement.
Let's get started setting up an annuity for you. Contact ASB Financial today, and we will set up a consultation at your home in Palm Beach, FL, to discuss your options.