Frustrated with the Retirement Planning Process for Your Palm Beach Household? Make It Easy for Yourself and Hire the Experts at ASB Financial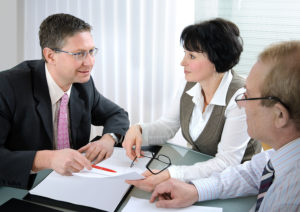 ASB Financial is where you can find all the assistance you need for the retirement planning process. With one of our trained and licensed agents at your side, you will have everything in order so that you can relax comfortably during your golden years. We will set you up with a customized Medicare plan that suits your budget and healthcare needs as well as the best life insurance policy for your circumstances. We can also do a policy review and see if a different policy would better suit you. And your agent will make ensuring that you don't outlive your money a top priority by setting you up with an annuity that will be a safe, no-loss investment.
You Can't Go Wrong with ASB Financial
In addition to the thoroughness with which we help our clients in the Palm Beach area prepare for retirement, ASB Financial also provides a level of service that can't be matched. All our agents undergo our rigorous training program and receive their 2-15 Health & Life license, which means your agent will be knowledgeable about all aspects of retirement planning. He or she will also be extremely courteous and friendly as we only hire true professionals. And you can be sure that you're getting the very best in terms of products because we offer more than one thousand products from more than 100 leading companies. This includes Medicare options from leading health carriers.
You don't have to struggle with the retirement planning process any longer. Contact ASB Financial today to schedule a consultation at your Palm Beach area home and learn more about our products and services.