ASB Financial – The Retirement Planning Experts Serving Daytona Beach and the Entire Sunshine State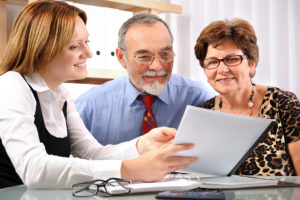 Retirement planning is not something you want to do haphazardly or take lightly. That's because proper planning is necessary for ensuring that you don't outlive your money during your retirement in the Daytona Beach area and that you have adequate medical care during this period of your life. At ASB Financial, you'll find retirement experts who can help you put together the perfect retirement plan. You can have confidence in the expertise of our agents because they all undergo our rigorous training program and have earned their 2-15 Health, Life & Annuities licenses.
Help with Everything from Your Health to Your Wealth
For your retirement planning, an ASB Financial agent will help you plan for how you will pay medical bills, ensure you don't outlive your money, and prepare your estate. Your agent will accomplish the first item by setting you up with the best Medicare plan for you and your household. Medicare is very complex and to ensure you receive the optimal plan, your agent will learn about your budget, your doctors, how often you visit your doctors, your prescriptions, and individual healthcare needs. Since we work with most major health carriers, we can provide you with a product selection that can't be beat by other companies.
When it comes to financial planning, our company specializes in no-loss investments. Your agent will review with you the Fixed-Indexed Annuities and Income Guarantee Annuities that we offer, and he or she can set you up with an account that will keep your nest egg safe and provide you with a regular income during your retirement. We also offer many different life insurance policy options – such as Whole Life, Term Life, and Universal Life – that will make sure your dependents are taken care of financially. And just like for Medicare, we offer hundreds of products from leading companies, providing you with an unmatched product selection.
Don't leave your retirement in a precarious situation. Contact ASB Financial today to schedule a consultation at your Daytona Beach home to begin the retirement planning process.