ASB Financial – The Life Insurance Experts Serving the Palm Beach Area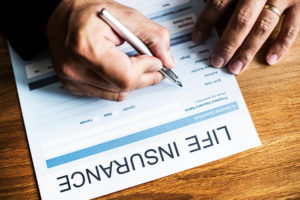 With so many different types of life insurance plans available, selecting the right one for your needs may seem like a daunting task. At ASB Financial, our goal will be to make this task as simple as possible for you. From the very first moment that one of our agents meet with you at your Palm Beach area home, you'll enjoy a first-class customer experience that you won't get with any other company. Your ASB Financial agent will also have his or her 2-15 Health & Life license and have undergone our rigorous training, so you can be sure that you're receiving expert advice. He or she will make sure that you have the right policy that will keep your dependents financially protected.
One of the Largest Product Selections in the State
At ASB Financial, we offer one of the largest selections of life insurance options in the state. We're able to offer our customers such a variety of options because we carry products from many different companies. You can purchase policies to cover a variety of expenses – including burials, college tuition, and mortgage payments – and the different types of life insurance plans that will be available to you include:
Term life
Whole life
Universal life
Single premium life
Final expense
And more
If you already have an existing policy, we can also complete a policy review and let you know if you can acquire a comparable or superior policy at a better price. We can go over the benefits of your current policy, too, if no one has fully explained them to you.
For additional information about the many different life insurance policies that we offer to residents throughout the Palm Beach area, contact ASB Financial today.