You'll Find the Types of Annuities That Can Fund Your Retirement in the Tampa Area at ASB Financial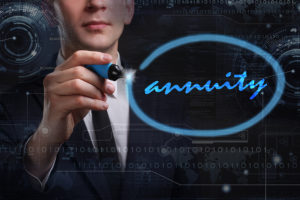 At ASB Financial, our goal is to preserve our clients' nest eggs and create a plan that ensures it lasts for the duration of their retirement. We primarily accomplish this for our clients by setting up safe, no-loss annuities for them. Types of annuities such as our fixed-index and income guarantee annuities provide our clients with a regular income check throughout their retirement, so they can enjoy these years comfortably. Our annuity options can also accomplish other goals as well, such as growing retirement funds, legacy planning, and funding long-term care. They're tax-deferred, too, so they can protect and grow money tax-free until money is withdrawn.
Leading Financial and Retirement Planning Experts Serving the Tampa Area
ASB Financial takes pride in being comprehensive retirement planning experts. All our agents who serve our clients and help them create a plan for protecting their retirement funds all have gone through our rigorous training program and earned their 2-15 Health, Life & Annuities licenses. They know the right questions to ask to learn about an individual's current retirement funds and investments and how to help each client select the perfect annuity for his or her needs.
Our company stands out from other retirement planning firms because we offer an unmatched product selection. We offer many types of annuities from top providers, so our customers can be confident that they have access to the best products.
Choose an annuity from ASB Financial to keep your hard-earned retirement funds safe. Contact us today to schedule a consultation at your Tampa area residence. The agent who visits your home will also be happy to provide you with information about our Medicare, life insurance, and other exceptional products.