What's a Good Company to Begin a Career in Insurance Sales in Palm Beach?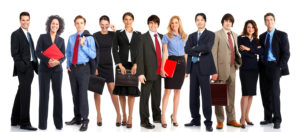 Are you thinking about getting into insurance sales in Palm Beach, Florida? If so, finding the right company to work for will be one of the biggest factors in determining whether you make it in the field or not. A good worth ethic and first-rate communication skills will take you a long way, but you won't be able to reach your full potential without working for a company that has a stellar reputation and offers top-of-the-line products and services.
What to Look For in an Insurance Sales Company
Before even checking what products and services a company offers, you'll also want to research the history and mission of each company you're considering. Ask yourself if the company's values match your own and if you can feel comfortable in the type of culture the company fosters. If it seems like a good fit for you, then you'll want to figure out how well the company competes in the marketplace. A company with a noteworthy reputation will make it easier for you to close sales with clients. You'll also want to check if the company has opportunities for growth and movement into higher positions. Finally, it's important to learn if the company takes care of its own. This means that the company provides a comprehensive training program and will offer support as your embark on your new career journey.
Launch Your Insurance Sales Career at ASB Financial
If you would like to give your transition into a sales career a strong start, consider applying to the ASB Financial office in Palm Beach. Our company is one of the leading retirement planning firms in the Sunshine State, specializing in selling Medicare insurance and life insurance products. You'll be enrolled in a rigorous training program that will teach you everything you need to know to prepare you for the 2-15 Health & Life insurance exam and for serving clients. We'll also assign you a mentor who will help you when needed. When you come onboard with us, we'll provide you with everything you need to launch a super successful career in insurance sales that has the potential for a six-figure income and management growth opportunities.
Make the transition into a successful sales career easy for yourself. Contact ASB Financial today to schedule an interview at our office in Palm Beach.