Pensacola, FL
Feb 02, 2021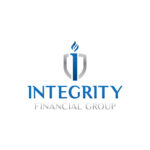 Meet Some of the Pensacola Team
Jason Heckman
Regional Manager
Jason started his financial career in 2005 with the support of his wife and best friend, Heather. They have 4 children, two boys & two girls. Jason was born and raised in Pensacola, Florida, and loves spending time at the beach or on the water with his family on the weekends. In his long career, Jason has received recognition & awards for, "Winners Circle" his first year in the business, two time Platinum Producer, Peak Performer award, three time Master Forum Gold Club producer, "A List" Gold Producer, Outstanding Customer Service award, District Manager Peak Performer, Annuity Store Top Producer award, and has qualified for company convention several years of his career.
He opened his own agency in 2012 in his home town of Pensacola. Jason takes great pride in educating Financial Professionals in all aspects of our market & focuses on doing what is best for the people he works with and the clients he manages. "Education and understanding of the companies & products you're representing is the key to proper preparation for your clients."
Please note that our teams are made up of many valuable people and not all are listed on this page.