How to start a new career in sales in Tampa, FL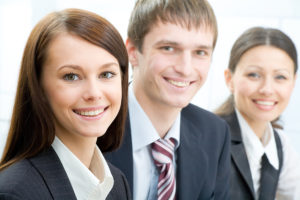 If you're looking to begin a sales career or transition into one, there are many opportunities for you in the Tampa, Florida, area. Many sales positions don't come with adequate training or mentorships, however, and companies often throw new hires into the field without providing much guidance. Taking a position with one of these companies will make launching your sales career more frustrating than necessary. It will also increase the likelihood that your sales career will be a short one. Therefore, finding companies that invests in their sales representatives and provide training programs is imperative.
The importance of choosing the right company to launch a sales career cannot be overstated. You may be the best salesperson in the world, but if the company as a whole is struggling, it will be difficult for you to reach your full potential. So, in addition to finding a company that invests in its sales representatives, you ideally want to find one that is growing. Researching prospective employers via the Internet should provide you with this information as many companies that hire salespeople report their growth numbers.
On your end, you'll want to begin developing your sales skills if you haven't already. Honing and developing your communication skills and your ability to connect with others and maintain relationships will be key to your success as a salesperson and will allow you to hit the ground running once you find a position. Developing an entrepreneurial mindset so you know how to provide value to others will also be important.
At ASB Financial, we have many openings at our Tampa, FL, office for insurance sales representatives. We're a fast-growing retirement planning company, and we'll train you on the ins and outs of our industry and provide you with a mentor during your first months with us. Don't worry if you have no prior sales experience, either. Our company's comprehensive education program will teach you everything you need to know. To get started on your new sales career, contact us today.