Rewarding Insurance Agent Jobs Available for Jobseekers in Tarpon Springs, FL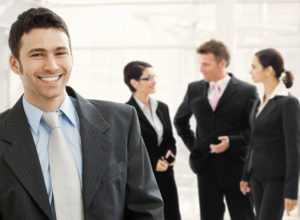 Are you on the hunt for insurance agent jobs in the Tarpon Springs, Florida, area? Are you a driven and entrepreneurial individual who is hungry for success? If so, consider taking one of the rewarding sales representative jobs at ASB Financial. We're one of the leading retirement planning firms in the Sunshine State, and we're looking for motivated individuals who want to help improve the health and wealth of our customers.
When you take one of the insurance agent jobs at our Tarpon Springs, FL, office, some of the ways you'll help clients include:
Financial planning – You'll assist clients with planning their finances and offer annuities and other products so that they have enough money to maintain their financial independence throughout retirement.
Medicare planning – Many individuals and households don't understand Medicare and its intricacies. That's where you'll come in. You'll review any existing plans with them and explain their options to find the plan that works best for their healthcare and budgetary needs.
Life insurance planning – Heads of households often don't know what type of life insurance plan they hold or if they own any at all. You'll help provide clients with their first policies or change their existing policy should another one suit them better.
We encourage you to apply to one of our insurance agent jobs even if you don't have prior experience in the financial planning and insurance industry. We only ask that you already have a high school diploma, good communication and time management skills, and a solid work ethic. Through our own comprehensive office training programs, we'll prepare you for the 2-15 Life, Health, and Annuities license exam and help get you started. One-on-one mentoring will be available throughout your career as well, plus a management track is available for ambitious individuals who want their own office and team.
For more information on the insurance agent jobs that we have available at our Tarpon Springs, FL, office, contact ASB Financial today. Our sales representative jobs offer a promising career with uncapped earning potential.