ASB Financial Medicare Insurance Agents Provide Comprehensive Medicare Planning Services for Individuals and Households in Daytona Beach, FL & Throughout the Sunshine State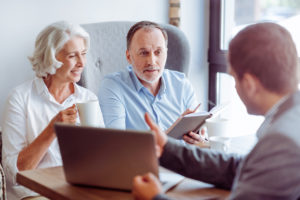 The Medicare insurance agents at ASB Financial have the requisite knowledge and expertise to help you craft the perfect Medicare plan for you and your household. We're a leading retirement planning firm serving countless satisfied customers in Daytona Beach and throughout Florida, and we would love the opportunity to put our professional understanding of Medicare to use for you. You can trust that you're dealing with true experts with our trained agents because they've earned their 2-15 Life, Health, and Annuities license and are certified for Medicare Advantage sales.
Thanks to their certifications and deep understanding of Medicare, ASB Financial Medicare insurance agents can do the following for you:
Explain basic Medicare – Parts A&B
Provide a free review of any existing plans you may have, which includes checking the doctors in your network, conducting a prescription cost analysis, and fully explaining your current benefits
Offer the most competitive Medicare supplemental insurance plans available
Offer Medicare Advantage plans from major carriers
Help you sign up for Medicare Part D – the prescription drug plan
And more
To ensure you receive the perfect Medicare plan, one of our Medicare insurance agents will meet with you at a location in the Daytona Beach, FL, area that's convenient for you and gather all important information. With this information, we can let you know which Medicare supplement insurance plans, Medicare Advantage plans, prescription drug plans options, and other healthcare options from major carriers best suit your exact needs. Furthermore, we'll assist you with the annual review process, and you can always contact your agent if you have any questions or if you would like to make adjustments to your plan.
For additional information on how our Medicare insurance agents can help ensure you have an accurate understanding of Medicare and can help you and your household in the Daytona, FL, area with Medicare planning, contact ASB Financial today.
Disclaimer: Neither ASB Financial, nor its agents, are connected with or endorsed by the United States government or the federal Medicare program.