What are sales jobs with six-figure income potential in the Jacksonville, FL, area?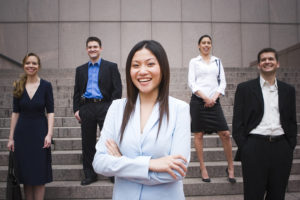 While there are many sales positions available in the Jacksonville, Florida, area, some offer higher income potential than others. If you want to find a sales job that has six-figure income potential, choosing a job in a growing industry is important. Once you've identified these industries, the next step becomes finding expanding companies within that sector of the economy. Accepting a sales position at a growing company within a growing industry will help set you up for a potential six-figure sales career.
These aren't the only two factors to consider, however. There are growing companies that hire many salespeople but don't invest in their development. They simply see who sticks around and makes it on their own. Therefore, you want to find a company that prioritizes the professional development of its sales representatives to help them succeed. A company that puts its salespeople first will provide:
A comprehensive education and training program to prepare new recruits to effectively work with clients
Mentors for new recruits to guide them through the first months and provide assistance when they need it
Opportunities to grow with the company, including long-term management track opportunities
Researching the quality of a company's products and services is also important in determining whether a sales job has six-figure income potential. It can also help you gauge whether a company will continue to grow. You want to put yourself in a position where you're selling a product or service that customers want and that surpasses other companies' products and services in terms of quality and the value it provides.
ASB Financial is a company operating in the Jacksonville, FL, area that has sales positions with six-figure income potential. In fact, you'll have an uncapped income potential with us. We'll train you to reach the level of success you're striving for. How far you go will depend on how hard you're willing to work. If you would like an exciting sales career with a leading retirement planning company in the Sunshine State, contact ASB Financial today.