Where Can You Find a New Career in Insurance Sales in Ocala, FL?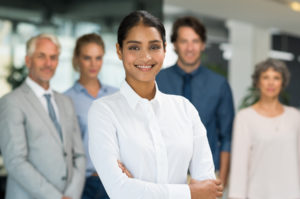 Finding a job in insurance sales in the Ocala, Florida, area isn't too difficult. However, finding a company that has an open position for an insurance sales representative that can turn into a long-term career will take more work. Insurance sales can have a high turnover rate, especially among companies that don't take the time to develop and train their associates. So, the best place to find a new career in insurance sales is with a company that has a proven track record of investing in the development of its associates and helping them achieve their career goals.
With that in mind, only selecting companies that have training programs is a good way to narrow down your choices. Then, when you go on interviews, you can determine the quality of the training programs by asking if they provide:
Comprehensive education focused on everything a new associates needs to know to sell the type of insurance the company offers
Preparation for any professional license exams that must be taken
One-on-mentoring during the first months of working as a sales representative
To make sure an insurance sales position has career potential, you'll also want to research and ask whether the company is growing. Joining a growing company increases the odds that you'll be able to remain with it for many years and turn your sales job into a career. You can also check if the company has a management track if you would like to run your own office one day. Lastly, if possible, research how a company's products and services compare to the competition. Selling a superior product increases the likelihood that you can easily beat out the competition and enjoy a long-term career in insurance sales.
If you would like to learn more about the insurance sales opportunities available at the ASB Financial office in Ocala, FL, contact us today. Countless individuals have left their old careers behind to become wildly successful agents, and we look forward to helping you launch a new career in insurance sales.